Galvanized tube steel
As society develops and evolves, construction industry gets a greater development with a constant flow of customers' interest. Do you know what is galvanized tube steel? In construction industry, galvanized tube steel is a kind of alloy, a combination of iron and carbon, that has been rolled into a tube shape such as round, square as well as rectangular and then coated with zinc to prevent water corrosion profiting from a thick protective zinc layer. Steel tubing is generally galvanized in one of two ways. Then it can be classified into two types that is pre galvanized steel pipe or hot dip galvanized steel pipe. They are formed from a solution of zinc with electrical current conducive to forming a zinc coating adhering to the surface of steel pipe.
When round steel pipe is coated with zinc layer, the zinc adhered to the surface will corrode faster than the steel. Do you know why this happens? As a matter of fact, the zinc coating is regarded as an umbrella or sacrificial anode to avoid potential damages to the steel, for it can act to slow down the corrosion which is disadvantages to the function of steel pipe. Nowadays, the metal tubing is used in a great number of construction settings. For example, it can be used as interior framing member in a building structure. Since the surface layer is thinner, pre galvanized steel pipe is no substitute for hot dip galvanized steel pipe which is typically the product of choice for exterior structural application. Therefore, choosing suitable construction material is very important before starting your project. Besides, additional protection from baked enamel finish can be achieved for hot dip galvanized steel pipe. The common application of it is carports, farm building and so on.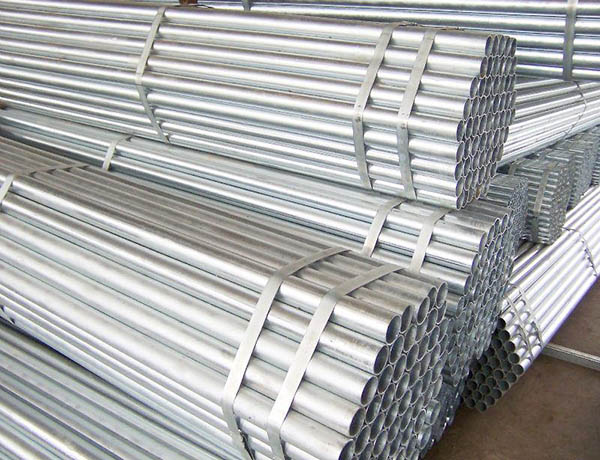 The advantages of galvanized tube steel are numerous. Firstly, it is solid enough to substitute for wood when framing s building is needed. Secondly, it is a kind of environment-friendly material matched to certain  industry criterion. This usually means it is not a money-consuming product to some extent. It is apparent that metal tubing has the property of rot resistance as well as fire resistance, which is welcomed among steel pipe manufacturers. Of course, galvanized steel tube can also be used for interior construction. We should make most use of this material to fulfill project goal both at money and function. Do you want to know information about galvanized tube steel?
Tel: +86 18202256900 Email: steel@fwssteel.com
相关推荐