70 Benefits of Installing Spider Glazing For Your Building Facades
Glass, being an extremely versatile material, has found a number of uses in our day-to-day lives. Thanks to the advancements in technology, today you can see glass curtain walls widely used in some large commercial buildings all over the world. Glass is extensively used to make windows, doors and other supporting structures. Amidst it all, spider glazing installed with the help of glass spider fitting has come up as an effective solution for exterior bolted glass assemblies.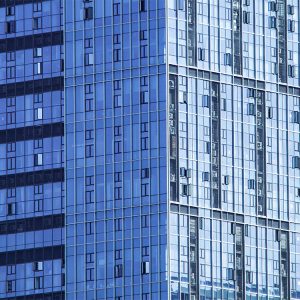 Mostly, spider glazing can provide support to high-end exterior glass structures by means of point fixings. Constructed out of stainless steel, these fixings are excellent for absorbing and distributing all dynamic and static loads of the glass structure such as the dead weight of the glass, differential expansion due to temperature fluctuations, and the wind loading. Apart from fixings, a spider glazing package also includes fasteners, glass, and spider brackets. In practical applications, frameless glass curtain walls connect glass together in an open space using various types of light/heavy steel structures via various types of spider fitting members to form flexible and unobstructed glass facade. The support elements that hold the fitting can be space frame, glass fin, tension cables or steel circular columns to provide the aesthetic effect as desired by the customer. In this way, fully spider fitted glass walls not only maintain the safety of aluminium alloy frame glass curtain wall but also eliminate the disadvantages of the later in singular structure and restrictions from construction structures.
Benefits of Installing Spider Glazing For Building Facades:
1. Flexibility
A spider glazing is a flexible medium. One can create a variety of designs for canopies and frame-less entrances as per the need and requirement. This glazing solution comes with a swarm of glass hardware fittings that can be customized according to the need and the thickness of the glass.
2. Transparency
Spider glazing offers maximum transparency and ensures entry of natural light to the building interiors. Therefore, spider glazing curtain walls are widely used to provide day light to commercial buildings. Being visually attractive, they are also used to create quality building skins. Since they are available in unique designs and allow brightness optimization they are generally considered the top one choice for canopies, curtain wall and atriums.
3. Easy Installation and Maintenance
Owing to their easy installation and maintenance, spider glazing systems are widely used in offices and building complexes. All uPVC doors and windows can easily be inserted in spider glass areas.
4. Durability
Professional glass manufacturers use high quality materials like glass and stainless steel for making glass canopies and aluminium composite panel canopies and thus ensure durable performance.
5. Weather and rust-proofing
Since spider glazing is meant to be installed externally, there is always the factor of unstable and inclement weather conditions tampering with the structure's durability. However, modern day spider glazing is highly weather and water-proof. The stainless steel material used in construction prevents any ill effects of rusting.
6. Unobtrusive Appearance
Another important benefit of spider glazing is that it provides unobtrusive appearance, and enhances the external look of your curtain wall building due to its edgy architecture
Tel: +86 18202256900 Email: steel@fwssteel.com
相关推荐