How to protect your welded steel pipe from crack fatigue in projects
If you're building a greenhouse, a proper choice of building frame used in projects will be one of your first considerations. Cyclic loadings on structural steel pipes occur because of changes in mechanical and thermal loadings as the system goes from one load set, e.g., pressure, temperature, moment, and force loading to any other load set. For each load set, an individual fatigue usage factor is determined by the ratio of the number of cycles anticipated during the lifetime of the welded steel pipe to the allowable cycles in use.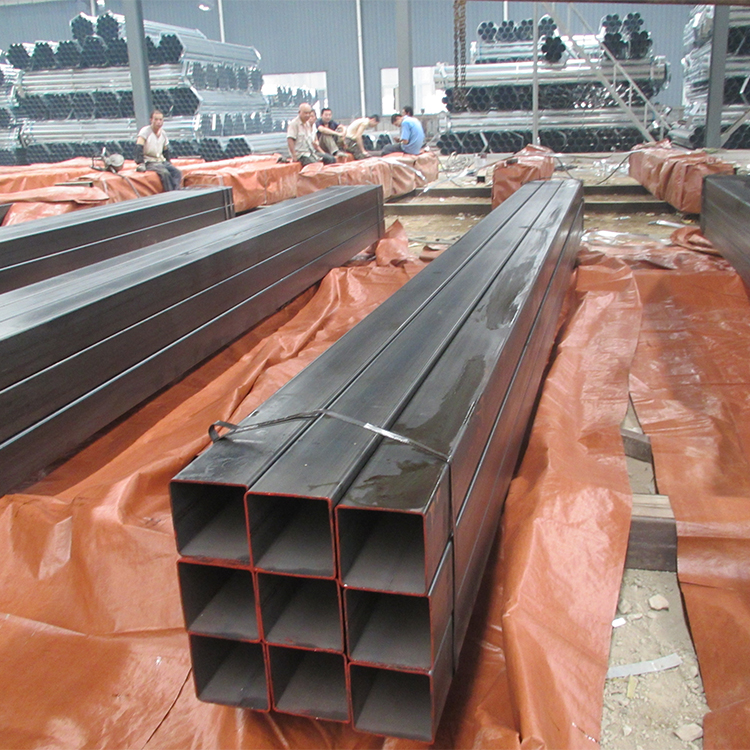 In the current steel pipe market, carbon steel pipes are very popular in greenhouse projects these years. Because carbon steel pipes are softer, making it easier to drill holes for bolts. However, as it is well acknowledged, everything has a certain life span over time. carbon steel pipes are also no exception. In greenhouse projects, we can often find a lot of "problems" with steel pipe in use over time. How to protect your structural steel pipe has been a very significant issue for consideration for a long time. In modern times, as there are a variety of steel products widely applied in various applications, many different kinds of surface preparations for steel pipes are employed due to particular requirements of the practical applications in life. For example, steel pipe coatings have been applied to cold rolled steel pipes for decades to increase structural steel materials longevity and integrity as well as to reduce the maintenance costs. In addition, painting coatings serves as a barrier to prevent the transfer of electrochemical charge from the corrosive solution to the metal underneath. In a sense, it seems very necessary for you to choose the proper protective coating for steel pipes based on the specific requirements of applications.
In addition, in air, the fatigue life of carbon and low-alloy steels depends on steel type, temperature, orientation, and strain rate. The fatigue life of welded steel pipe is defined as the number of cycles necessary to form an "engineering" crack in use today. As iron and steel are fragile in the environment, one of the most popular finish treatments is corrosion protection through "galvanizing". For example, pre galvanized steel pipe and hot dipped galvanized steel pipe are very popular in the current steel pipe market, which are considered more cost-effective in pipeline projects in the modern times so far. For one thing, the galvanization process protects the steel from rusting damage that can occur during transportation, installation and service. The zinc layer on the surface of pipe can form a barrier protection for steel products to extend the service life in applications. For the other thing, this layer is also resistant to wear and scratch, which makes the steel look more attractive. Especially, testing and studies have revealed that the average life expectancy for hot dipped galvanized steel pipe used as a typical structure material is well beyond 50 years in a rural environment and 20-25 years or more in an extreme urban or coastal setting. In that regard, contractors can confidently use this product in project.
Tel: +86 18202256900 Email: steel@fwssteel.com
相关推荐