Do you know the history of curtain wall development?
After more than 20 years of development, China's curtain wall this emerging industry gradually mature, has a considerable scale. At present, the market competition is very fierce. As can be seen from the specific situation of the industrial chain, the connection between the upper, middle and lower reaches of the curtain wall industry is relatively simple. The rise and fall of the industry completely depends on the real estate development enterprises, and the risks of their market operation are basically concentrated in the only downstream industry. Therefore, curtain wall enterprises in real estate development enterprises are to establish a wide range of marketing channels, which is the most important. With the development of the industry and the fierce competition, curtain wall suppliers have expanded the application field. Now many residential buildings, in order to enhance the grade of the project, the hall, local walls and so on have begun to use all kinds of curtain wall decoration.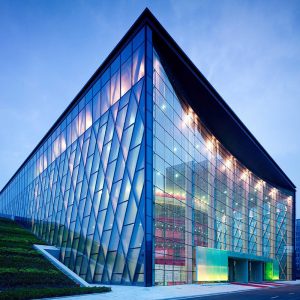 Experts pointed out that the construction of the real estate industry for quite a long period of time will still be hot consumption and economic growth, in the face of new market situation, curtain wall enterprise in continuous improvement of product and technology innovation at the same time, also will focus on the construction of the market, using existing advantages, keep up with the pace of the construction of the real estate industry, establish a strong marketing network. At the same time, it is necessary to formulate standardized business strategies, integrate industrial systems, take the development path of union and alliance, and improve the overall strength of the curtain wall structure.
The appearance of aluminum alloy glass curtain wall extends the door and window engineering to the comprehensive construction field of building envelope engineering, and extends the single door and window products to the structural system of building facade decoration engineering. From doors and windows products to envelope structure, lighting roof structure, internal wall partition structure, greatly broaden the market development space of the building doors and windows industry, greatly enrich the structure system of the building doors and Windows products.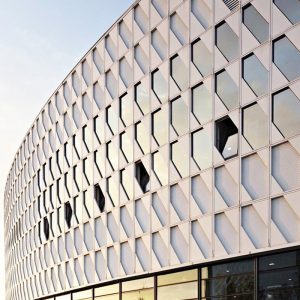 After more than 20 years of pioneering and innovative, building curtain wall products in our country, has been from the early 1980 s fixed grid plane glass curtain wall structure, including frame, half hidden frame to planar and three-dimensional structure safety glass daylighting roof and so on, form the colorful facade building palisade structure system, and building surroundings harmonious contrast. It has become a colorful landscape of modern curtain wall and tourist attractions and is widely favored by the society.
Tel: +86 18202256900 Email: steel@fwssteel.com
相关推荐