Circular hollow section pipes used in construction
The transformation of steel strip into circular hollow sections is the result of a series of operations including forming, welding and sizing. Electric resistance welding is one of the commonly used processing in the pipe manufacturing. Hollow section pipes have excellent resistance to torsion so as to be widely used as the efficient structural materials in constructions today.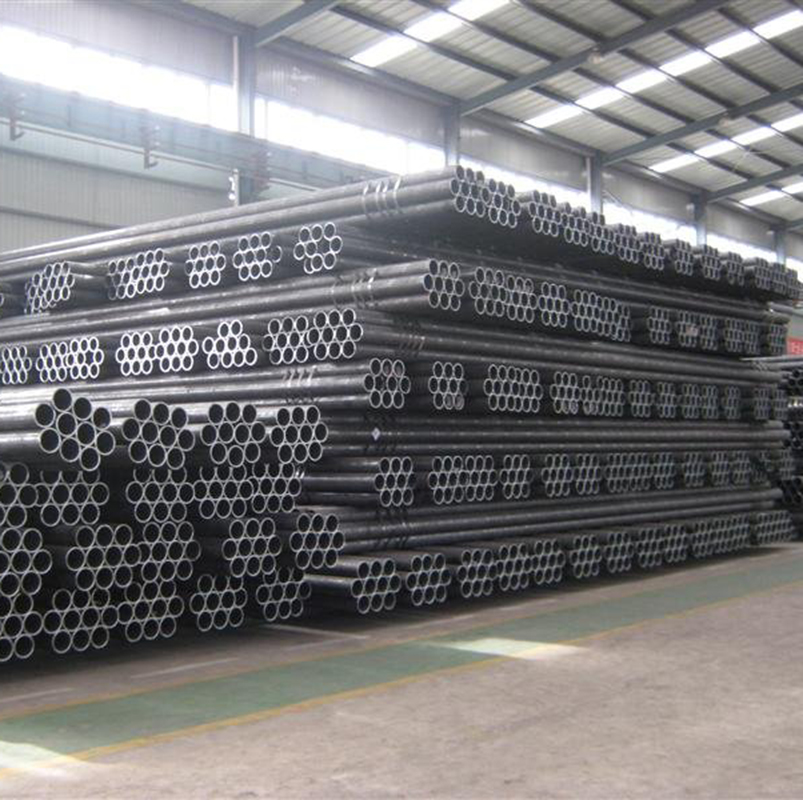 Rectangular steel pipe is one popular member of hollow section pipes which are metal profiles with square or rectangular tube section. Rectangular hollow sections are cold formed and welded from either hot rolled, cold rolled, pre-galvanized or stainless steel. ASTM A500 is the most common steel specification for hollow structural section widely used in construction today.
Round steel pipe is the most used for scaffolding pipe among other common types of pipe in the actual applications. As a rule, steel pipe scaffolding erection sequence is: put sweeping bar (close to the ground of the ledger, height of 20 cm) and by the root set upright, then to sweep the floor and rod fastening of the small bar and rod or sweep the floor and rod fastening, the first step of ledger (with the vertical pole fastening) – Ann first step putlog – the second step of ledger Ann – adding temporary inclined strut (upper main rail fastening, and the second step in installing two wall behind the bar can be dismantled) – the third step, four main rail and putlog to wall rod with Ann, Ann, put the stud – added a bracing – scaffolding plank. In some cases, because the steel tube tends towards somewhat corrosion in the external environment, there are certain requirements of surface treatment for pipe protection. As a result, you should pay much attention to the pipe scaffolding, for it will affect the later work somewhat.
In the steel pipe market, hot dipped galvanized steel pipe is often the top choice for scaffolding pipe because of its good anti-corrosion in service over time. With the layer of protection, pipes can be used in outdoor areas, and can withstand the harm from some of the environmental effects. Testing and studies have revealed that the average life expectancy for galvanized steel used as a typical structure material is well beyond 50 years in a rural environment and 20-25 years or more in an extreme urban or coastal setting. In that regard, contractors can confidently use this type of structural steel pipe in project.
Tel: +86 18202256900 Email: steel@fwssteel.com
相关推荐